Free shipping available with 3 items+ or 200$ cart.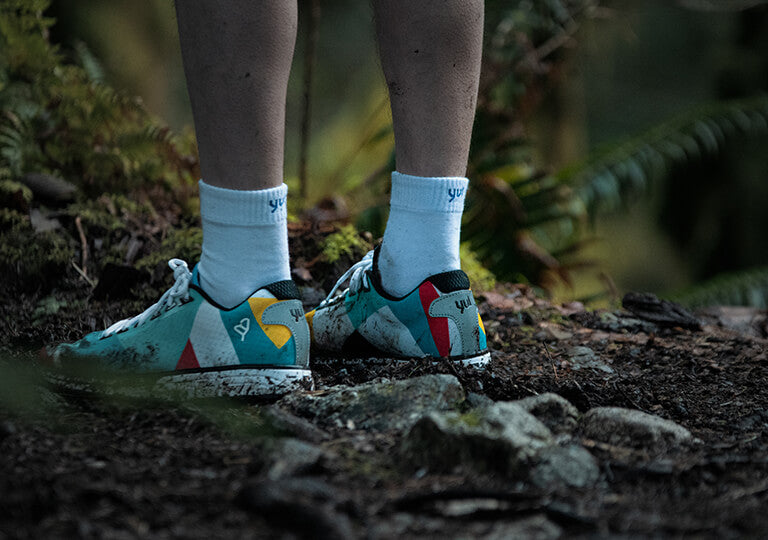 Our winter version of trail running shoes will delight you. In addition to their lightness and flexibility, you will keep your feet dry thanks to its waterproof membrane. It acts as a barrier for water and wind while allowing good foot breathing. Also benefits from an outsole rubber specially designed by Vibram for our winters:
Perfect for temperatures ranging from -30°C à 5°C
Ideal for compressed or heavy snow.
Same size as your usual shoe size.
---
You have another adventure in mind?
Take a look at our other shoe type options
Back when the next pre-order opens around mid-November.

Expected delivery April 1st, 2023.
Invalid code
Secret code :
#PRICE#
#PRICE#
---
Choose your Country